The road to the Crimea has become even more convenient. Company "Crimea-transfer"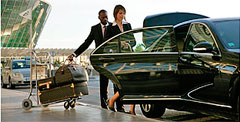 "Crimea-Transfer" provides transportation services, freight cars, minibuses and buses.
Passenger in the Crimea is one of the key areas of our business. If you need a transfer between the cities of Simferopol, Alushta, Yalta, Sevastopol, Feodosia, Evpatoria, etc. - we are happy to offer your choice of comfortable transport from car to bus for a trip to the Crimea.
"Crimea Trance" provides services such as rent a car with driver in Yalta and rental cars in the Crimea. Transport company "Crimea Trance" is based in the city of Yalta, Simferopol, Sevastopol.
We already like it, did you?
Comfortable transportation
We offer comfortable transport of all classes.
Pick you up
Transfer from the airport or from the car in any city in the Crimea.
Services tourist groups
Conference, cruises, tour groups.
Car for wedding
Cars for special occasions, weddings.
Executive transportation
We have a transport executive.vip
Taxi
We have our own Yalta taxi service.
Safe approach
Attentive service, a safety when vozhdenii.Nalichiya child seats for children.
System of discounts
Discounts are offered for hotels, travel companies and regular customers.
Tariffs
Rate city Cars 4 UAH / km, minibus 6 UAH / km.Depending on the car

Phone:
+7-978-7419-333
+7-918-205-89-35
+7-978-740-65-49